Big Hug XL
Regular price

(excl. VAT)
Big Hug is a cordless heating pad with infrared technology and rechargeable battery
Battery
Big Hug is a cordless heating blanket with infrared technology and rechargeable battery. Choose one of the 3 heating levels and enjoy hours of cozy warmth.
Woolly is our ultimate cuddly fabric: the structure is reminiscent of a sheepskin and has a woolly feel. The Woolly is made of recyclable synthetic fibres (polyester, acrylic). This makes it wear-resistant and fluff-free, and easy to clean.
Style check: the Woolly fabric adds instant homeliness to any interior (especially plain, Scandinavian rooms). A sensual "teddy"!
Our products are equipped with infrared technology and provide heat wherever and whenever you want. With three different heat settings, you can choose the heat that suits you.
- Level 1: 28/32 C°
- Level 2: 35/39 C°
- Level 3: 38/42 C°
You can take and use the wireless
heated
cushion
anywhere. The battery charging time is on average 2-4 hours. A Stoov has two different sides. The front, which becomes wonderfully warm, in a colour and fabric chosen by you. The back, which does not get warm.

Download the manual here.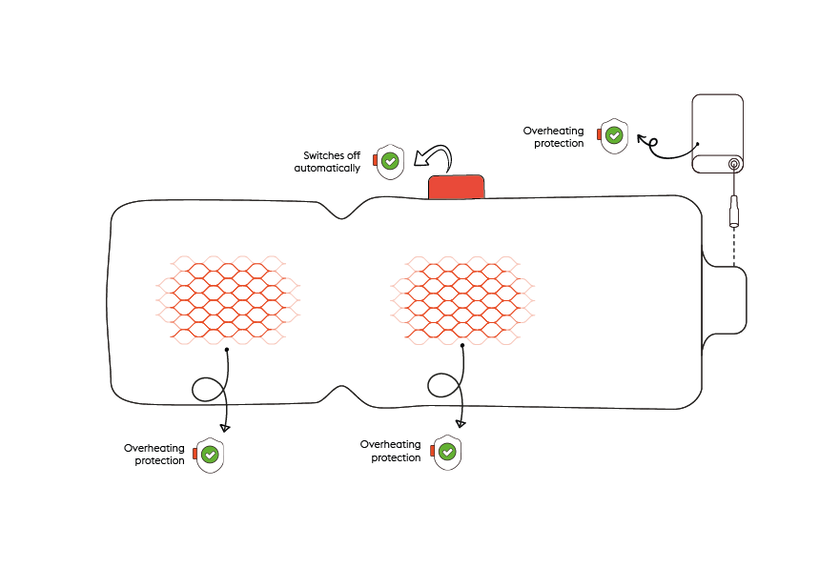 Heat source 12w

2x 16x23cm 9W FIR carbon fiber with overheat protection

Heat levels

34ºC / 38ºC / 42ºC (@20ºC)

Battery

Li-Ion 10.8V - 2600mAh or 4500 mAh

Dimensions inner cushion

45 x 135 cm

Weight

1500g

Outer cover material

90% Polyester / 10% Acryl

Dimensions box

49,5x15,5x14,5cm
The sustainable corporate gift from Stoov®
Stoov® heating products are a great way to thank your employees or business partners while minimizing your environmental impact. Give them the gift of cozy warmth with Stoov® heating products, and let them know their hard work truly matters.
Smart design & technology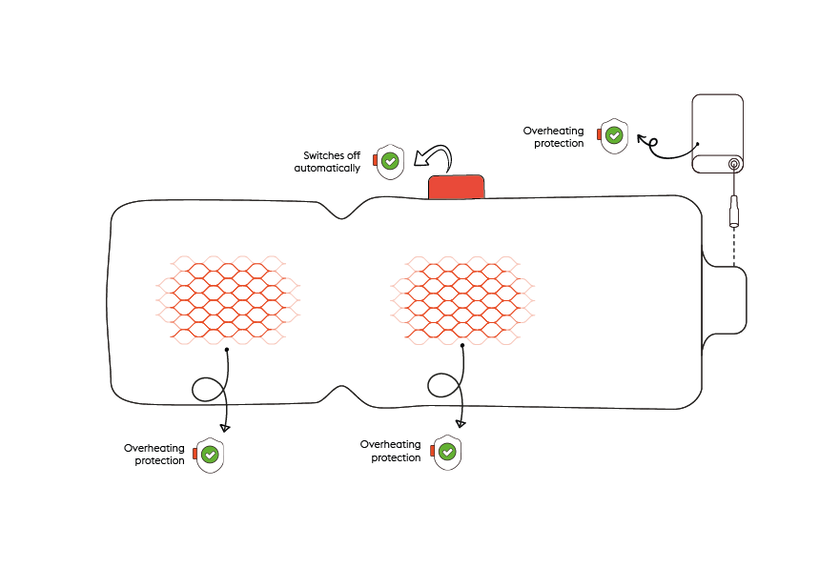 If you use a Stoov® your body temperature will rise, while your surroundings will feel cold. We create vibrations within the infrared waves by connecting infrared heating pads with low voltage.
What to expect...
...from our Stoov® heated pads.
4.4 stars on Trustpilot
More than 10.000 reviews of our happy customers
30 days return policy
Experience our infrared heating yourself
Save energy
Every degree lower on your thermostat saves 7% energy